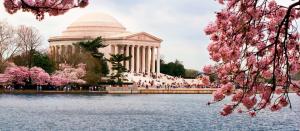 Urban Immersion to Washington D.C., January 13th-18th
Students who enroll in Urban Immersion will participate in a service-learning trip to explore urban issues through various service and educational experiences. Involvement in trip activities will help you develop a foundation of knowledge about the importance of civic and community engagement. Online lessons and orientation sessions preceding the trip will facilitate development of learning objectives and provide background information related to the region in which the group will serve. The service experience will be complemented by discussion and reflection before, during and after the trip.
This year's destination is Washington D.C. where we will volunteer with an area drop-in center and food bank!
You can fill out an application by visiting https://docs.google.com/forms/d/1vHP6bgbm6oDzpu_sPUy1bEAyOgi8R2b6wlDCTyHZ6Nk/viewform
If you have any questions please email studcommserv@juniata.edu.